S02E00 – Summer 2021 – What We'll Be Watching
June 24, 2021 @ 16:00
Free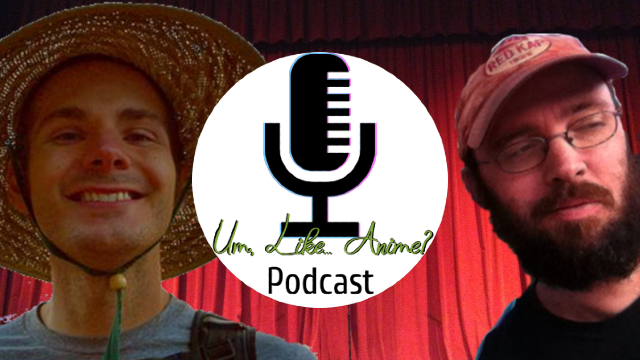 We're taking a look at the Summer 2021 anime season and making snap judgments on what to watch and what to skip.
Here's the list of shows we discuss:
Miss Kobayashi's Dragon Maid S (Kobayashi-san Chi no Maid Dragon S)
Theatre of Darkness: Yamishibai 9 (Yami Shibai 9th Season)
How a Realist Hero Rebuilt the Kingdom (Genjitsu Shugi Yuusha no Oukoku Saikenki)
The Honor Student at Magic High School (Mahouka Koukou no Yuutousei)
Seirei Gensouki: Spirit Chronicles (Seirei Gensouki)
TSUKIMICHI -Moonlit Fantasy- (Tsuki ga Michibiku Isekai Douchuu)
Drugstore in Another World: The Slow Life of a Cheat Pharmacist (Cheat Kusushi no Slow Life: Isekai ni Tsukurou Drugstore)
Girlfriend, Girlfriend (Kanojo mo Kanojo)
Remake our Life! (Bokutachi no Remake)
The Dungeon of Black Company (Meikyuu Black Company)
The Detective is Already Dead (Tantei wa Mou, Shindeiru.)
Mother of the Goddess' Dormitory (Megami-ryou no Ryoubo-kun.)
Peach Boy Riverside
The Duke of Death and His Maid (Shinigami Bocchan to Kuro Maid)
The Great Jahy Will Not Be Defeated! (Jahy-sama wa Kujikenai!)
Battle in 5 seconds after meeting. (Deatte 5-byou de Battle)
Idaten Deities in the Peaceful Generation (Heion Sedai no Idaten-tachi)
Scarlet Nexus
The Case Study of Vanitas (Vanitas no Carte)
Aquatope of White Sand (Shiroi Suna no Aquatope)
Night Head 2041
D_Cide Traumerei The Animation
Fena: Pirate Princess (Kaizoku Oujo)
Sonny Boy
Love Live! Superstar!!
RE-MAIN
Life Lessons with Uramichi Oniisan (Uramichi Oniisan)
Kegeki Shoujo!! (Kageki Shoujo!!)
Megaton Musashi (Megaton-kyuu Musashi)
Getter Robo Arc
Ore, Tsushima
If you want to follow along, check out our YouTube playlist of Summer 2021 anime previews.